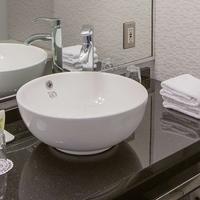 Queen bed

Queen bed
Queen bed

Queen bed

Queen bed

Queen bed

Queen bed

Queen bed

Sofa bed

未知

Twin bed

評價
Heating didn't work well.

The location was great and the staff were very friendly and knowledgeable! I would definitely recommend it to family and friends

The shower may need updating

Helpful Staff - Spacious Rooms - First Class Beds

The staff helped immediately when the air conditioned of our room failed during a heat wave. Rooms are /very/ large and equipped with a complete kitchen. The beds are extremely comfortable and the sheets are top quality. Sound proof is another plus: living in NYC I /truly/ appreciated it.

Great location,friendly staff

You'll be OK but some no no

- Close to everything - Cleanliness

- Leaking faucet and tiny bathroom. - Could not watch TV in bed. - Ancient kitchen borderline gross. - No snack wth.
沒有找到評價。請移除一些篩選項目,更改搜尋內容,或清除所有篩選以查看評價。
飯店簡介
概覽
Centrally located with sweeping views of the Montreal skyline and Mount Royal, Hotel Le Cantlie Suites is in the heart of Montreals prestigious business and shopping district. 255 spacious rooms and suites featuring urban modern, custom designed furniture blending warm walnut wood with glass. Floor to ceiling windows offer dramatic views of the city and Mount Royal. Equipped European galley style kitchenettes or full kitchens available (upon request). 28th floor rooftop pool and sun deck with panoramic city views, fitness center, indoor Valet Parking (surcharge).Fully licensed restaurant, Le Mezz, serving buffet or a la carte breakfast, lunch and dinner. Le Mezz Bar lounge is an excellent place to sit back and enjoy a cocktail or espresso by the fireplace. The business center offers 3 computer stations with internet access and printer. There are fully equipped meeting and banquet facilities available.
iHotelier/iStay
顯示更多
設施
商務中心
鬧鐘服務
所有區域均提供Wi-Fi
網路
每日房務清潔
傳真機/影印機
家庭間
門房服務
現場貨幣兌換
雜貨送貨服務
滅火器
洗衣設備
熨燙服務
洗衣服務
平板電視
會議/宴會設施
免費盥洗用品
附設商店
客房服務
防火警報器
暖氣
特殊飲食菜單(應要求提供)
無接觸自助辦理入住和退房
可提供口罩給客人
用餐地區需保持安全社交距離
桌遊
社交距離規定
室外泳池
使用房卡
共用區域有CCTV閉路電視
兒童餐
住宿外圍有CCTV閉路電視
禁煙
親子自助餐
廚具
餐廳
住宿和重點區域均提供洗手消毒液
酒吧/休閒廳
手提電腦保險箱
特快退房
停車場
吹風機
健身中心
在適用位置為員工和客人之間加設屏障
有線或衛星電視
使用針對冠狀病毒的清潔劑
24小時保安
空調
報紙
非羽絨枕
更換住客期間會徹底消毒住宿
客房清潔後會貼上已清潔標簽
所有盤子、刀叉、杯子和其他餐具均已消毒
保姆/兒童服務(收費)
食物可以送到客人的住宿
住客可以選擇不使用住宿清潔服務
禁止寵物
泳池毛巾
工作人員將致力遵守當地政府所發出的安全和清潔指引
咖啡店
浴袍
私人浴室
廚房
24小時櫃檯
小廚房
備有儲物室
私人停車位
婚禮服務
免費無線上網
收音機
陽台/庭院
無障礙設施
海灘毛巾
床單
毛巾
保險箱
閒坐區
電梯
洗髮精
淋浴
浴帽
電梯直達
小吃吧
靠近床頭的插座
沙發床
鬧鐘
沙發床
隔音客房
浴缸
爐台
沐浴乳
房内早餐
泡茶機/咖啡機
電話
鋪蓋地毯
瓷磚/大理石地板
烤麵包機
廁所
衛生紙
保險箱
衣架
垃圾桶
咖啡機
電視
高層可乘電梯
潤髮乳
書桌
自動販賣機(飲料)
自動販賣機(零食)
用餐區
餐桌
衣櫃
飯店圖片
關於坎特利套房酒店 - 蒙特利爾的評價
「Great location (Metro Peer Station is right around the corner), great price, great room.」
「Great room, close to McGill (visiting my son).」
「An older hotel but it was clean and the beds were comfortable.」
「Great location, wonderful beds, useful kitchenette.」
「The bed was very comfortable.」
地點
最熱門地標
McGill University 376米
Musée des beaux-arts de Montréal 394米
Cathédrale Marie-Reine-du-Monde 0.7公里
Centre Bell 0.8公里
Parc du Mont-Royal 0.9公里
Musée Pointe-à-Callière 1.7公里