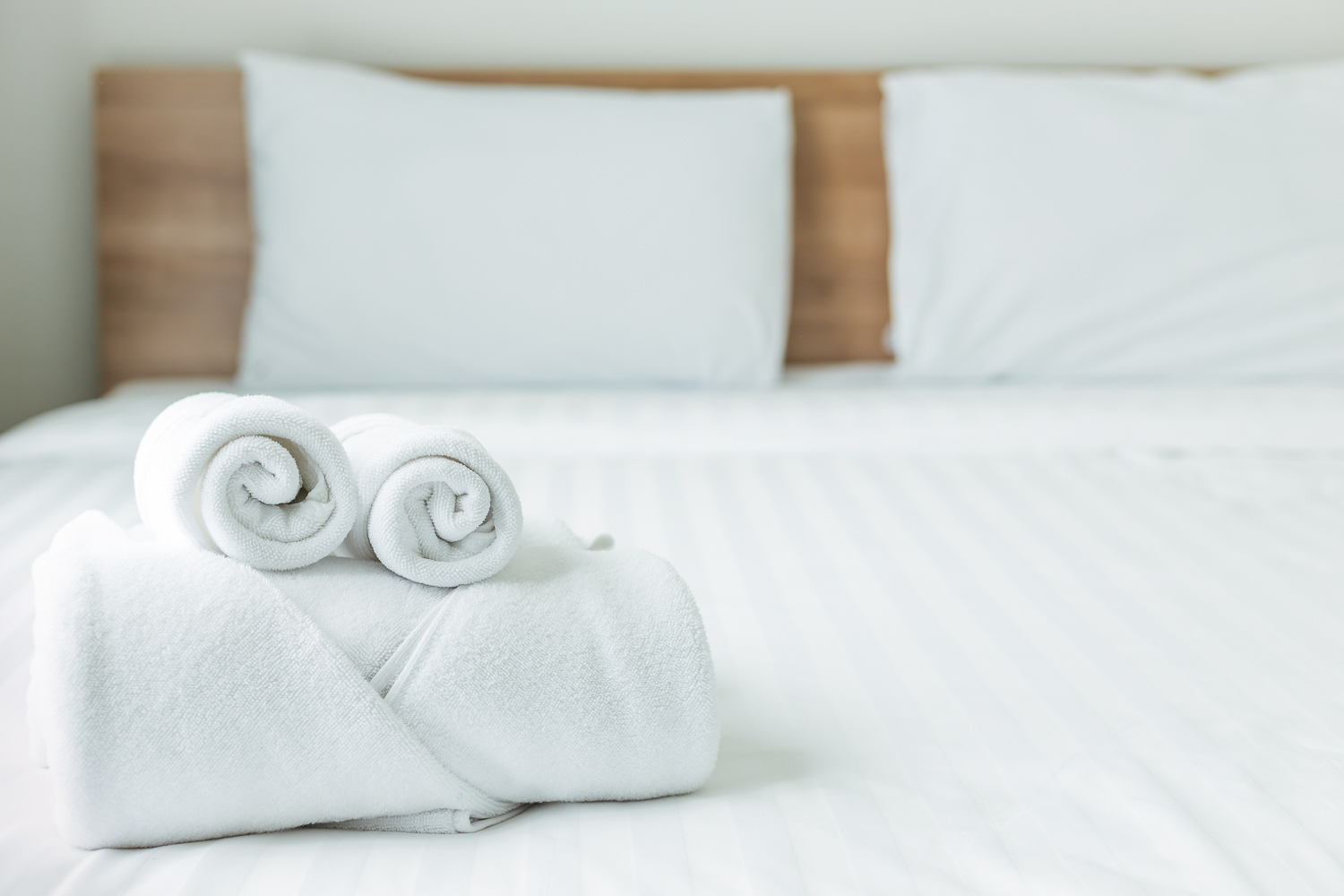 Double bed

Double bed

Double bed

Double bed

King bed

King bed

評價
Rundown and dirty

The clerk at the desk was very polite and gave me a 20% discount on my room after we showed her pictures of our room. I felt it should have been more but that was her offer.

The room was rundown and outdated. It was filthy, the bedspread when we pulled it back was moldy and gross. We had hand towels only to dry off with. Just not a pleasant stay. We would have went elsewhere but it was late when we checked in so just slept with sheets on and left early. Would NOT recommend this place.

Weird restrictions - Creepy vibe

The free high-speed internet is actually free and high speed. All you have to do for access is call the front desk and they give you the password. From my room I could also see five routers, so every room has a good connection.

The guy who checked in before me came back in because he was given a room that was occupied. When you sign in at the front desk they take your name, photocopy your drivers license, and have you write down your car's licence plate so they know who you are, a fairly standard practice, but handwritten at the bottom they also have "No guests, No visitors" I'm in town to visit friends and hang out, and they want us to tell my friends "Hey you can't come over to my hotel before we do anything, you're not allowed to be here." So my friend parked across the street to avoid getting towed. The trip was planned earlier that day, and I didn't care where I stayed. Apparently I should have. One of the first things we noticed when we got in our room was a sticker on the side of the television. It was a price sticker from Goodwill for $2.00. There was mouse poop in the side table where the bible is at. The bathroom was covered in hair and the drain for the shower was.... questionably functional, and missing a cover. The desk and TV stand are very old and half their handles have broken off. We're also not sure if there was a hidden camera on the front of the TV either, and spent about an hour trying to figure out if the little black bubble on the front of the TV was to receive the remote inputs for the cable box or if it was a tiny camera recording us. The room has very oddly placed power outlets. There's one behind the bed, one on the floor by the AC//Heating unit, and two in the far corner by the sink. I tried to plug my computer into one of the corner outlets and it blew the fuse. There weren't very many other people staying here, even for a Friday. Which is very fortunate considering how loud it is when someone else flushes their toilet. It doesn't seem to matter what room the other person is in, the sound just comes through and fills the whole room with overpowering noise. And despite how hard the water struggles to get through the pipes, the toilets still don't flush that well. The only thing I brought up when I was checking out was the mouse poop in the side table. The guy at the counter wasn't shocked, didn't care and all he said was "Okay." Nothing about getting it taken care of, nothing about them being so sorry that our room had rodent faeces in it. Nothing. The whole experience made me feel uneasy, especially the fact that our room may well have been bugged. I've been checking my account since I left just in case they try to charge me extra for something. I wouldn't be surprised if they try to claim that I damaged something so they can charge my card again. I would have checked my balance to make sure they didn't already charge me more while I was there, but based on how sleazy the whole place felt to me at that point I wasn't sure they weren't giving the free Wifi so they can monitor web traffic. TL-DR: You're probably being watched, mouse poop, no friends allowed.over, bad utilities, broken furniture, might have roommates.

Horrible

Noting

No shampoo or lotion, soap as the size of small Hershey chocolate piece, no power outlets at desk.
沒有找到評價。請移除一些篩選項目,更改搜尋內容,或清除所有篩選以查看評價。
設施
洗衣設備
免費無線上網
24小時櫃檯
有線或衛星電視
停車場
吹風機
地點
最熱門地標
Naperville Art League 2.6公里
DuPage Children's Museum 3公里
Saints Peter and Paul Catholic Church 3公里
BrightSide Theatre 3.2公里
Naper Settlement Museum 3.9公里
Riverwalk 3.9公里