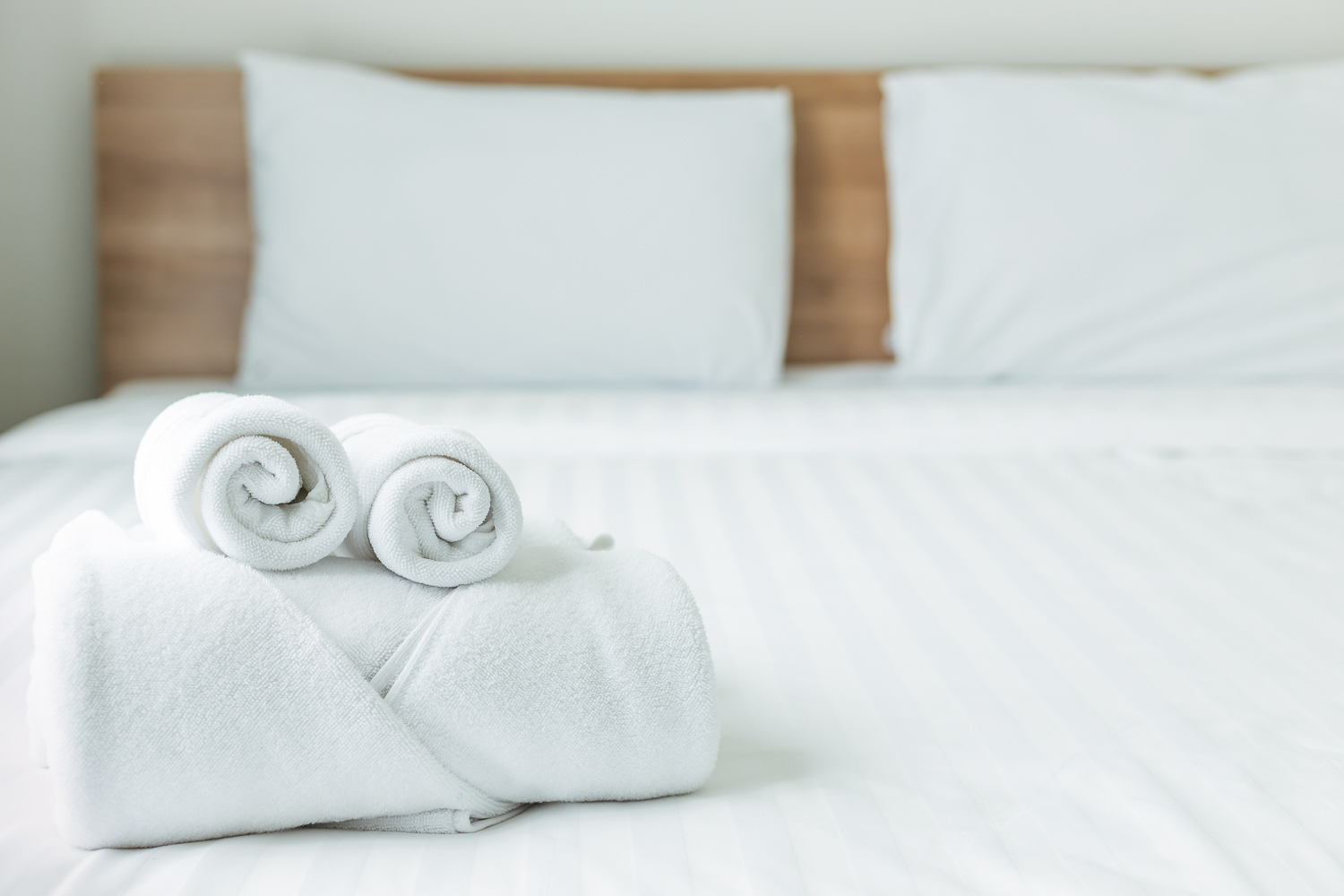 關於Memorial Inn and Suites的評價
Don't do it

We didn't get murdered. The AC worked. There was hot water. It seemed clean. Didn't notice bed bugs.

Multiple abandoned cars with flat tires. The door knob was literally about to fall apart. It looked like someone tried to break in before. The place looked really run down and old. There were cigarette burns in the bed. The shower was so small - I'm saying this and I'm 5'4". No microwave, fridge, coffee, tea, water, safe. It smelled funky - likely due to being old. the shower/toilet are separated from the sink? The TV is on the sink? Turning the lights off meant we couldn't charge our phones because it disables the outlet. The breakfast is a joke. Everything was a bit stale. All you get is cheap bread, off brand cereal, cheap coffee, tiny bagels, and orange juice which ran out after 1 cup. No protein. I will not be returning and I will not recommend this stay to anyone who doesn't just need a place to get trashed. We were incredibly uncomfortable the whole time and didn't feel safe. When we talked about it, all of us agreed that this was the worst hotel/motel we've ever been to.

Dirty

It is central to memorial city area. Friendly staff.

Very dirty. Roaches in the room. Odor was old smoke and mold and mildew. No coffee machine. Remote was broken and the tv buttons didn't work. Can't believe they are still in business.

Sh*t Hole

Nothing. I guess I didn't see any bugs.

The door doesn't seal the light from outside, and the lighting inside was poor. It smelled like a gas station air freshener. The bed was uncomfortable. There were stray cats everywhere. I saw many shady people around. The room was tiny and the shower was gross.

Has Flaws, but would stay there again

The room was immaculately clean as was the bathroom. The bed was moderately comfortable and the room smelled fresh. A/C worked good and room was cool upon arrival. Despite my first impression (uncut grass and old looking building), upon closer look, the parking lot was clean! Also, I travel with pets and the fact that there was enough grass fenced on three sides for walking your pet was a big plus for me. Unfortunately, not everyone picked up after their pet did it's business, but overall it was clean. Location is very convenient by the interstate, but was very quiet. The large, uncrowded parking lot was a plus as well. Without hesitation, I would stay there again.

DISLIKES: It appeared to be somewhat dilapidated (grass not cut and old building), there were people sitting outside their room grilling. I could not find my assigned room and it made me feel a little uncomfortable. I questioned if the area was safe. The included "breakfast" consisted of white bread and bagel. However, there was a fly buzzing trapped under the bread cover - there was cereal. But def VERY BASIC. After the fly , I lost my appetite and did not try the coffee. Just basic powdered creamer. The tub was miniature, big enough for a shower only. I did not like that the sink was in the room and the bathroom so small that only a mini tub and toilet would fit.

Not again.

Good location, lowest price in the area.

Very poorly maintained. I had to change rooms after the first night because the air conditioner was not working. There was water damage on the ceiling, chipped and peeling plastic laminate, and chair cushions and carpet were stained. The price can't be beat, but...
沒有找到評價。請移除一些篩選項目,更改搜尋內容,或清除所有篩選以查看評價。
Memorial Inn and Suites簡介
Memorial Inn and Suites的便利設施
洗衣設備
空調
免費無線上網
24小時櫃檯
有線或衛星電視
商務中心
預訂Memorial Inn and Suites的常見問題
Memorial Inn and Suites的位置在哪裏?
Memorial Inn and Suites的入住時間和退房時間為何時?
Memorial Inn and Suites有免費提供Wi-Fi嗎?
Memorial Inn and Suites有提供免費停車嗎?
Memorial Inn and Suites有提供免費機場接送服務嗎?
Memorial Inn and Suites距離機場多遠?
Memorial Inn and Suites有附設泳池嗎?
地點
最熱門地標
Houston Arboretum & Nature Center7.6公里
Gerald D. Hines Waterwall Park8.4公里
紀念公園8.7公里
Menil收藏館13.6公里
羅斯科禮拜堂13.8公里
當代藝術博物館14.7公里